Wine Glass Boxes Online
Wine Glass Boxes Online

Ordering wine glass boxes online can save your business time, and improve the way you store glassware. Perfect for homeowners as well as businesses, glassware storage boxes from Glassjacks are the reliable choice for storing wine glasses.
Our storage options offer professional quality for any purpose. With a range of heights and internal dividers, as well as durable corrugated plastic, you can keep your elegant glassware safe and secure. That way, you can have peace of mind that your precious glass will be at much less risk of breaking.
With Glassjacks, you can make the responsible choice for your home or business. Buying our wine glass boxes online, you can save time without taking a risk on quality. Our specialised storage solutions are the go-to choice for top celebrity chefs, media companies and more, ensuring you get the best possible storage.
As well as that, you can save more time when it comes to transporting glassware. We offer a range of options that suit home use, use in bars or pubs or even long-haul transportation. That way, you can buy wine glass boxes online with Glassjacks that transform the way you use your glassware.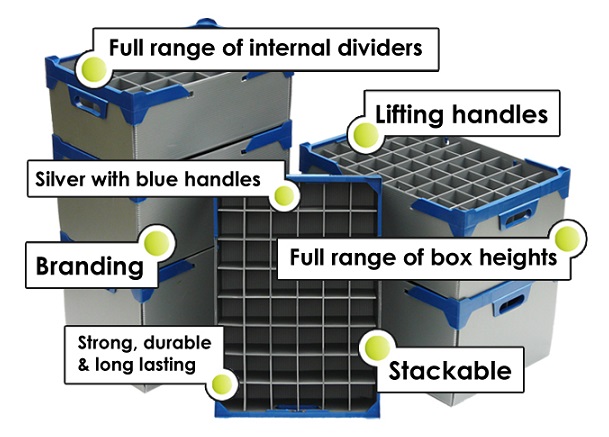 Benefits of Wine Glass Boxes
It's no secret that wine glasses are fragile and at continual risk of damage. Because of this, its crucial to be sure that when you buy wine glass boxes online, they'll have fantastic quality. Fortunately, our range of storage solutions for your wine glasses fit that bill.
Our glassware storage boxes have features that make it easy to transport glassware, and far more challenging to break it. You can fit our boxes with box dividers that keep your glass secured, while also giving it space to breathe. That way, you won't put unnecessary pressure on your wine glasses.
We also make it incredibly straightforward to move your glasses. All of our glassware storage boxes feature lifting handles, that use soft materials to make it easy to keep your grip. They're ideal for use in bars and pubs, where you need to transport glassware quickly.
Buying wine glass boxes online can also transform how you store glass inside your home. Our crates are fully stackable so that you can keep your glassware safe and out of the way of your living space. That way, you'll have more room to entertain guests, and beautiful glasses you can use without worry.
As well as that, buying wine glasses online is simply a less time-consuming option. Rather than waste valuable time finding glassware storage, you can come directly to Glassjacks and benefit from quick delivery. We also supply multipacks of our glass storage solutions, so that you can secure as much glassware as you need to.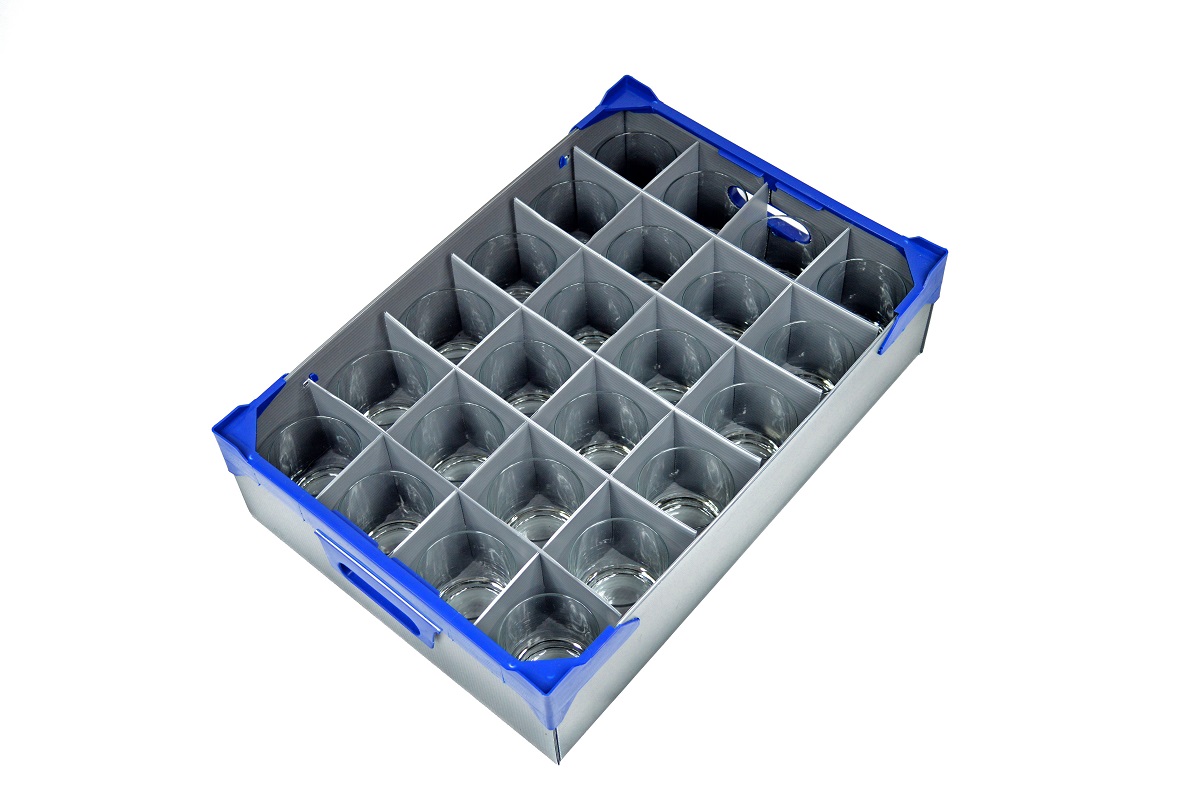 Our Range of Wine Glass Boxes
At Glassjacks, we give you all the options so you can buy wine glass boxes online that suit your needs. Our range suits business, bar and home use, offering a wide variety of solutions. No matter what you choose, you can be sure you'll benefit from our commitment to quality.
Glassware Storage Boxes
Our glassware storage boxes are a flexible solution to remove the risk from transporting glasses. With a full range of heights and an innovative design, it makes securing your glassware straightforward. Not only that, our glassware storage boxes are stackable, meaning you can preserve valuable space in your home or place of work.
Dishwasher Compartment Glass Racks
Excellent for homes and businesses alike, we offer glass racks that fit your dishwasher. That way, you can keep your glass secure even as you wash it. These innovative racks come with box dividers that can fit up to 49 glasses. As well as that, they minimise the risk of sudden temperature changes causing your glasses to shatter.
Euro Crate Glass Storage
Our Euro Crate range is the ideal choice for long-haul transportation. These boxes feature heavy-duty polypropylene construction for added toughness to keep your glass entirely secure. As well as that, you'll benefit from reinforced corners that make stacking even more manageable, with improved structural integrity.
Folding Crate Glass Storage Boxes
We also offer folding crate glass storage boxes that are great for moving your glasses anywhere. They are inter-stacking modular containers, meaning they'll fold into one another when not in use to leave as much space as possible. That way, they provide incredible benefits with little fuss.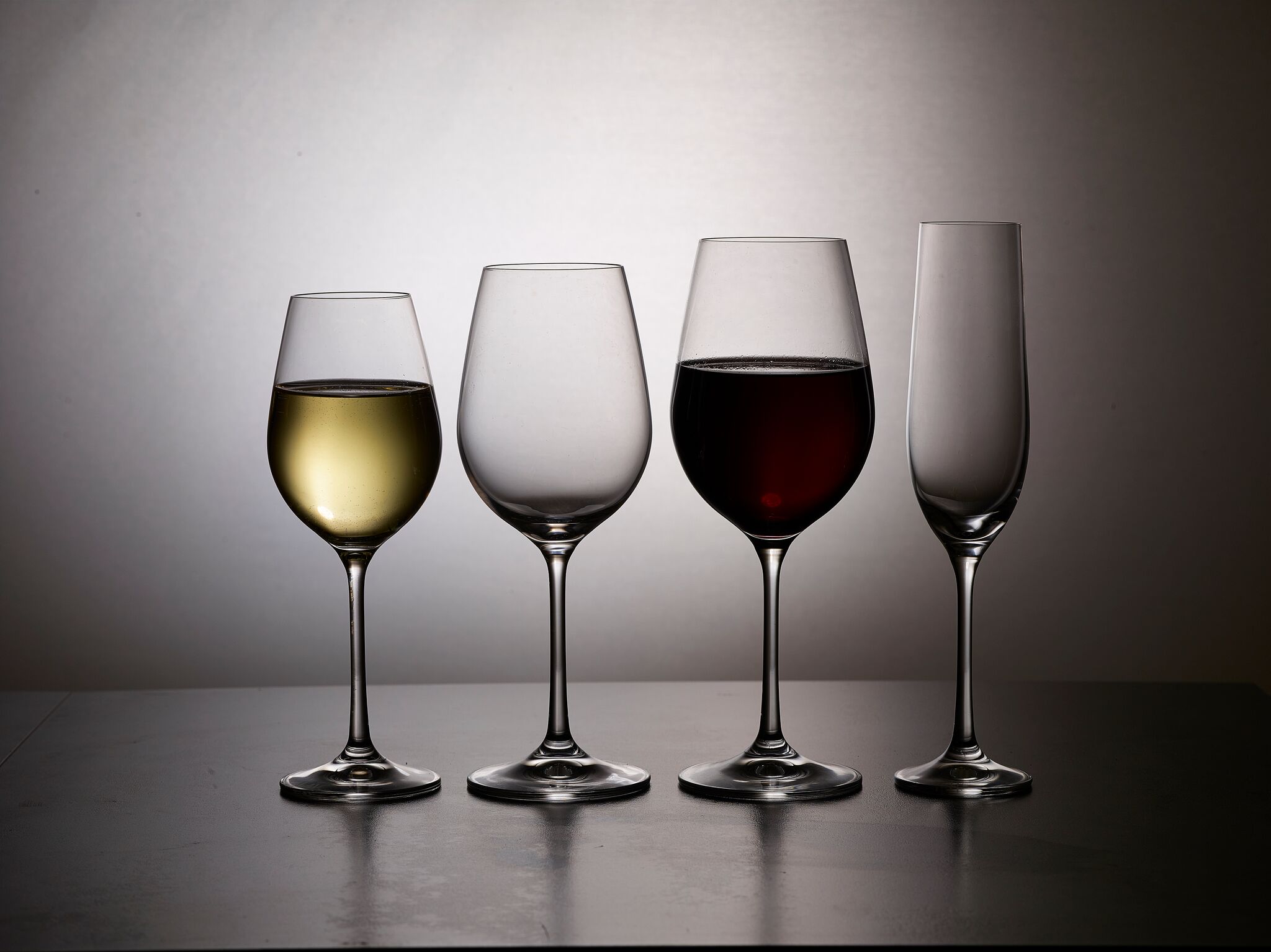 Wine Glass Boxes Online with Glassjacks
At Glassjacks, you can order wine glass boxes online without having to worry. We offer a quick delivery service, as well as unrivalled quality. Our range of wine glass boxes can make sure your wine glasses stay safe for years to come, meaning you can enjoy them with true peace of mind.
Wine Glass Boxes Online Prices
Order wine glass boxes online today with Glassjacks! You can contact us via our email address at info@glassjacks.co.uk so that you can ask us anything about our range.
You can also explore our full range, with even more choices, on Catering Products Direct.
Alternatively, you can book an appointment to visit our showroom in Southampton to get hands-on with our storage solutions.
We look forward to hearing from you!