9 Tips for Storing Glassware
9 Tips for Storing Glassware
Storing glassware is arguably more vital than choosing the right glasses for your home or business. As glass is so fragile, getting the correct storage is critical to its shelf life.
At Glassjacks, we've made glass storage our business. We have years of experience in providing storage solutions to worldwide customers, from homeowners to celebrity chefs. Additionally, we also sell durable glass from Genware that is less likely to break.
Therefore, Glassjacks is fortunate to have expertise in storing glassware. With us, you can make a real difference to how you keep your glass safe. As well as that, smart glass storage can also improve space, moveability and make your day-to-day life much more comfortable.
There are plenty of tips and tricks, however, to ensure your glasses are stored securely. You can make small day-to-day changes as well as more considerable additions to your home. Either way, Glassjacks is committed to ensuring that your glassware remains intact.
We also offer breathtaking, bespoke glassware of our own. Improve your storage and the quality of what you're storing too. Take a look at our full range here or on Catering Products Direct for more extensive choices.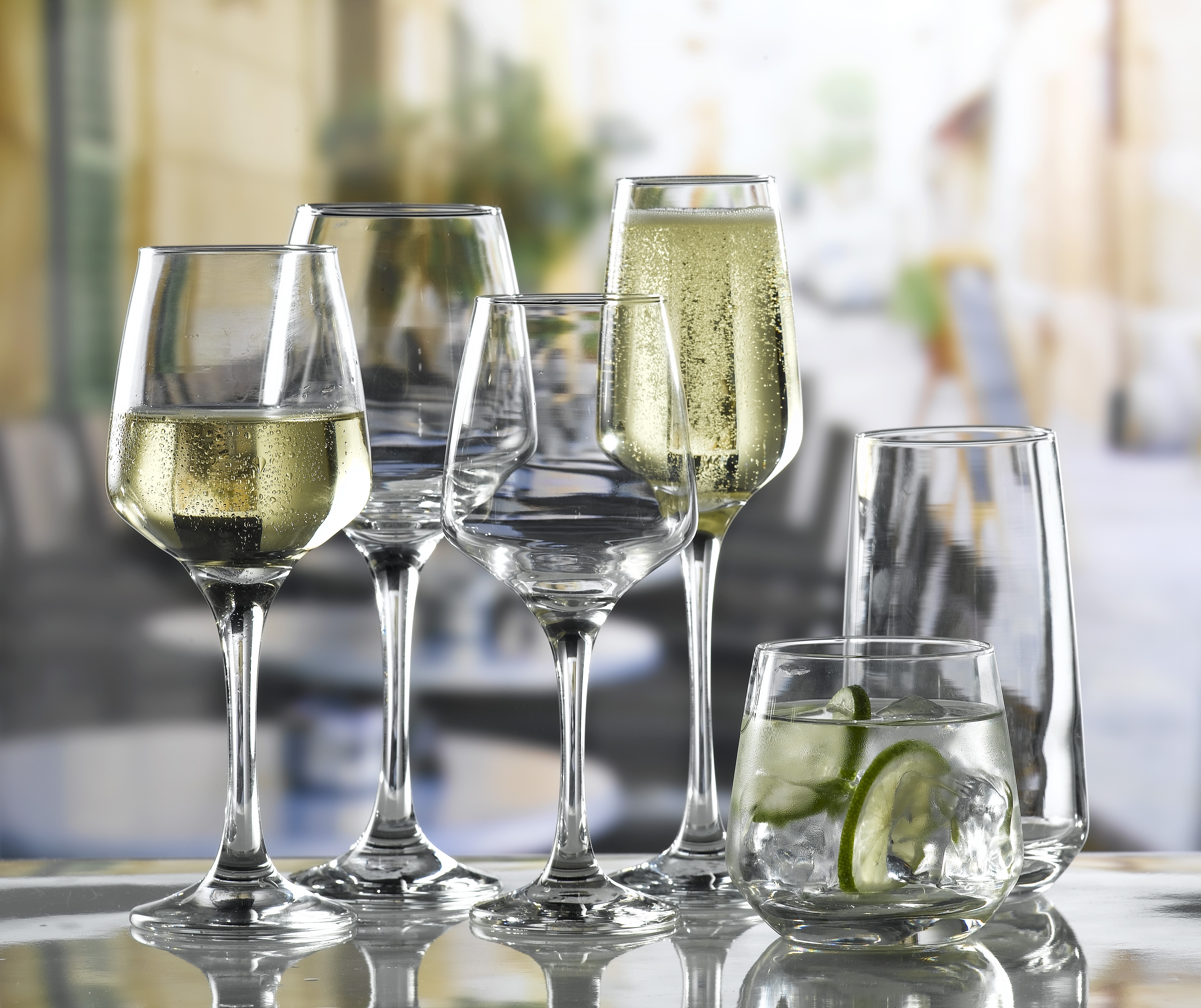 Understanding Glassware Risks
The first thing you should always take into account is the risks that glassware creates. Although it is harmless nearly all of the time, broken glass can be a real hazard.
As well as this, glass doesn't just break through being dropped. If you expose your cool glassware to hot drinks or newly washed glassware to ice, then you risk thermal shock - which causes the glass to break. Additionally, transporting glass has its risks, including trip hazards in your space.
Once you understand the risks that glassware creates, then you'll have a much better outlook on maintaining and securing it.
Don't Keep Too Much Glass
If you have limited storage space in your home or place of work, then don't overfill them with glassware. Cramming in too many glasses will cause them to chip and scratch in your cupboards. That way, a break becomes much more likely.
Also, keep in mind the various types of glassware you own and keep them separate. For example, a champagne flute and a glass tumbler have very different shapes, which reduces storage space. Organising your glassware in this way improves safety and shelf-life.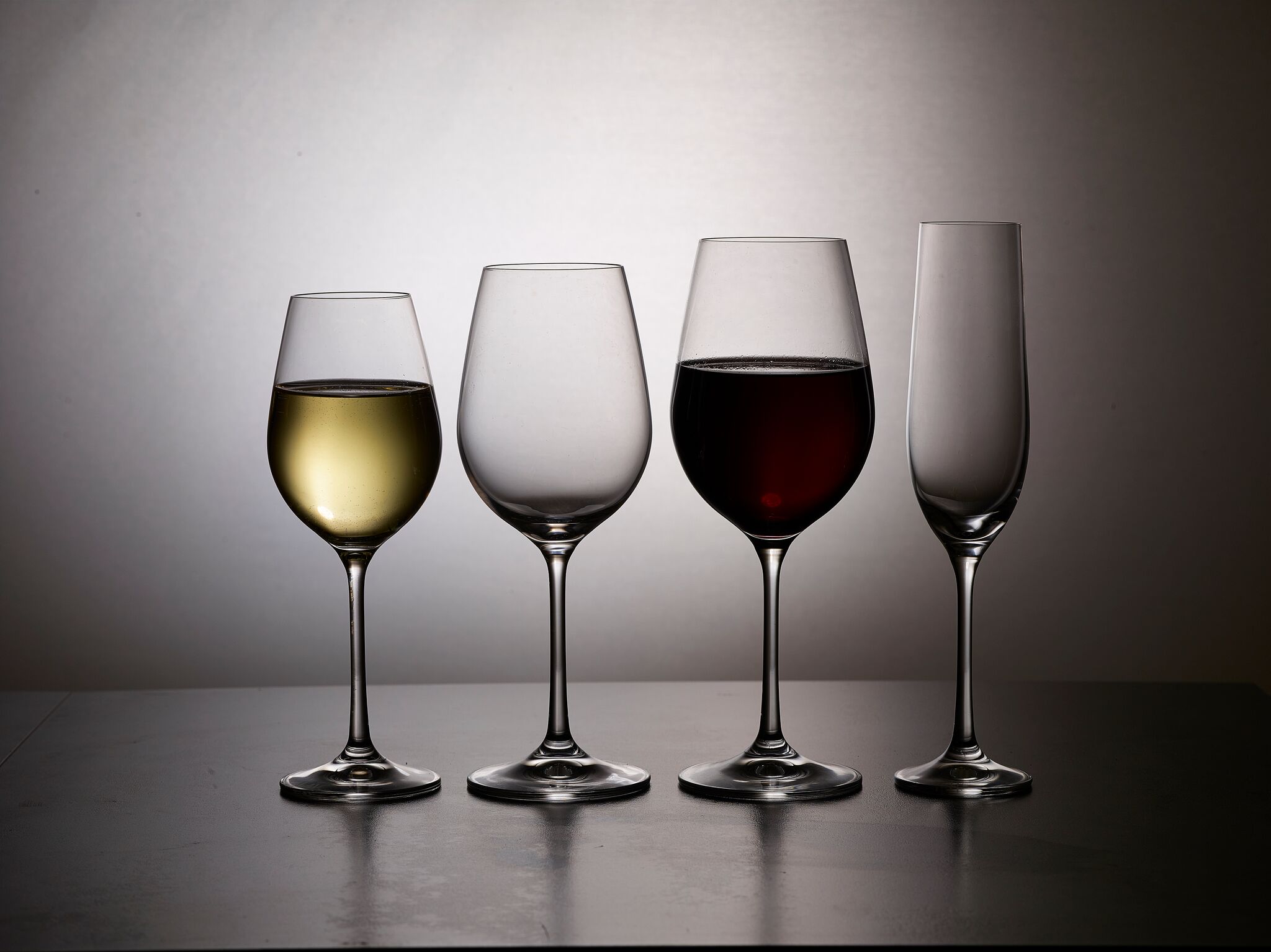 Improve Space with Folding Crates
When you're moving glassware, it is essential to keep a clear route to ensure that you don't trip. Particularly in pubs or bars, you should keep your storage solutions in a corner, so they take up as little space as possible.
Glassjacks are proud to offer innovative folding crates that make that straightforward. These crates are fully collapsible so that they can be put aside without worry. Using folding boxes, as well as ensuring a decluttered floor, make a massive difference to glassware safety.
Watch Your Glassware Temperature
When placing your glassware in a dishwasher, they quickly get hot. If you immediately pour a cold drink into these glasses, the contrast in temperature will wear away at your glassware's thermal shock resistance.
Thermal shock can lead to sudden and violent breaks which present a severe hazard. Minimise the risk by giving your glassware the appropriate time to cool off.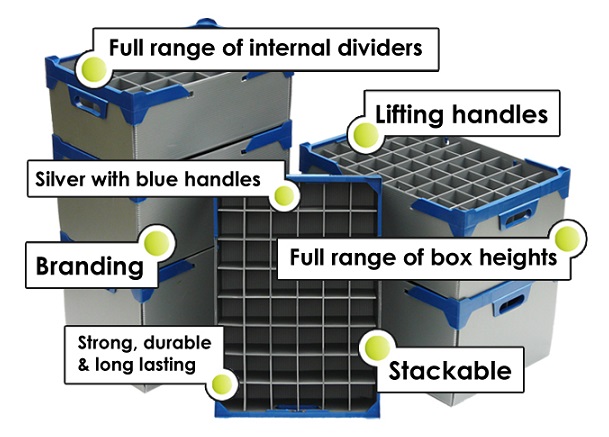 How To Store Glassware in Boxes
If you've ever moved house or set up a new business, then you know storing your glassware for the move can be stressful. Sometimes, putting a fragile sticker on your boxes isn't enough to make them safe.
With Glassjacks, however, you can get box dividers to suit all of your glassware needs. From dividers that take six glasses to those that take thirty-five, you'll be able to store your glassware securely and transport it quickly too.
Avoid Stacking Glassware
Our glassware storage solutions can be stacked to make large transportation simpler. However, unless you are using pallets or vehicles to move this glass, then stacking is an unsafe way to save time.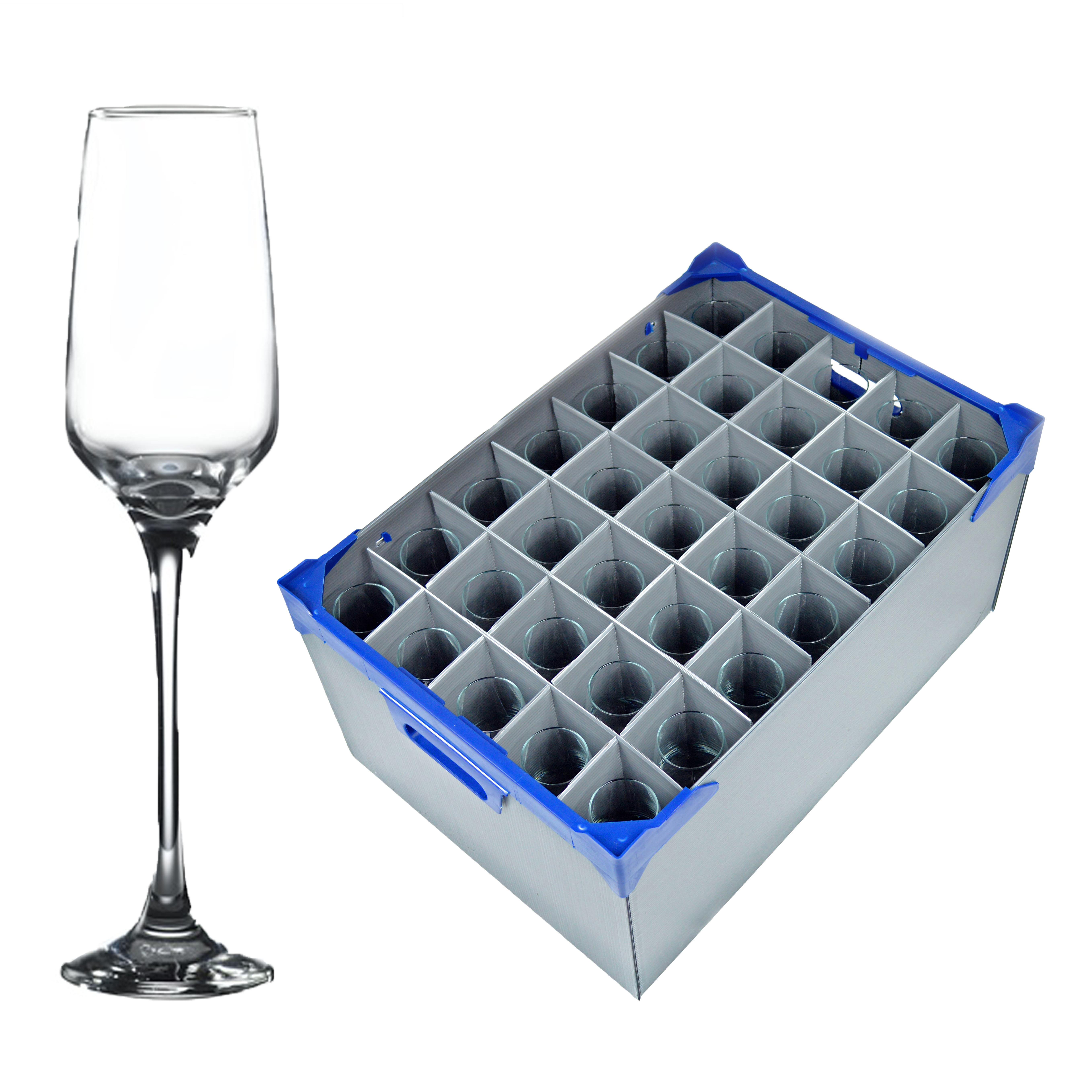 Ensure Your Glassware Can Breathe
Glassware is precious and fragile, meaning it can quickly wear down. When storing it in boxes or crates, you should ensure that your glasses have enough room to breathe without being secured too firmly.
Without doing this, you'll put pressure on the glass itself, and over time, it will become more fragile. Glassjacks ensure all our storage solutions offer security and breathability to prevent this.
Glassware Storage Boxes
At Glassjacks, we supply multipacks of glassware storage boxes that are ideal for safety and handling. They come with internal box dividers to suit your transportation needs, and helpful handles to ensure the safest possible lift.
With Glassjacks, you can have peace of mind that our storage solutions will improve your glassware's shelf-life. They're made from versatile corrugated plastic, and this flexibility has made them ideal choices for media, catering and many more industries.
Storing Glassware with Glassjacks
Our final tip is to ensure your precious glassware's safety by working with Glassjacks for your storage needs. For affordable yet essential solutions for your home or business, come to us directly.
Send us an email at info@glassjacks.co.uk and we'll get back to you with solutions and prices. You can also book an appointment at our Southampton showroom to see just how useful our products can be.