Glassware Boxes Delivered
Glassware Boxes Delivered
With Glassjacks, you can get glassware boxes delivered to your home or business. Thanks to our service, you can benefit from excellent quality materials and save valuable time. With a vast range of storage solutions, you can pack fragile glassware more securely and safely, protecting it from damage.
If you want to protect your home's glassware, then we offer innovative storage boxes and dishwasher racks. Our designs feature soft handles and durable plastic, making them easy to use and strong enough to protect your glass. As well as that, they put less pressure on your glassware, so that it can breathe and last for longer.
If you're a business owner looking to improve the glassware supply line in your space, then our boxes are a quicker and safer option. Our boxes allow you to transport large amounts of glass securely, ensuring speed and safety. Not only that, but they are fully stackable so that they won't become trip hazards on your floor.
With Glassjacks, its never been easier to get high-quality glassware boxes delivered. We offer a delivery service that ensures your new storage will arrive quickly. As well as that, you can customise our range with a variety of box heights, internal dividers and more. That way, you'll be in complete control of how you store glass for good.
Benefits of Glassware Boxes
Glassware is incredibly fragile and very prone to damage and breakage. Because of this, it is vital to store your glassware securely. With Glassjacks, you can invest in storage solutions that protect your precious glass superbly.
We supply internal box dividers for our glassware boxes, delivered with your new purchase. With multiple options, you'll be able to get box dividers that precisely fit your glassware, while also offering it some breathing room. That way, you won't put pressure on your glasses that causes them to wear down over time.
With our storage solutions, you can increase the amount of time your glassware will perform. Because our boxes use plastic that is soft but also strong, it'll keep your glass secure and stop it from shaking as much, reducing damage. That way, you'll be able to use your glassware for longer.
Not only that, but you can keep your floor space clear with our storage. Our glassware boxes are fully stackable. Therefore, you can put them away efficiently, leaving more space and making it safer to transport your glassware.
Finally, Glassjacks allow you to get glassware boxes delivered. That way, you can save valuable time on buying glassware storage, especially helpful for business owners. Not only that, but our quality designs take the risk out of buying online, as you can trust that you'll be getting market-leading storage for your glassware.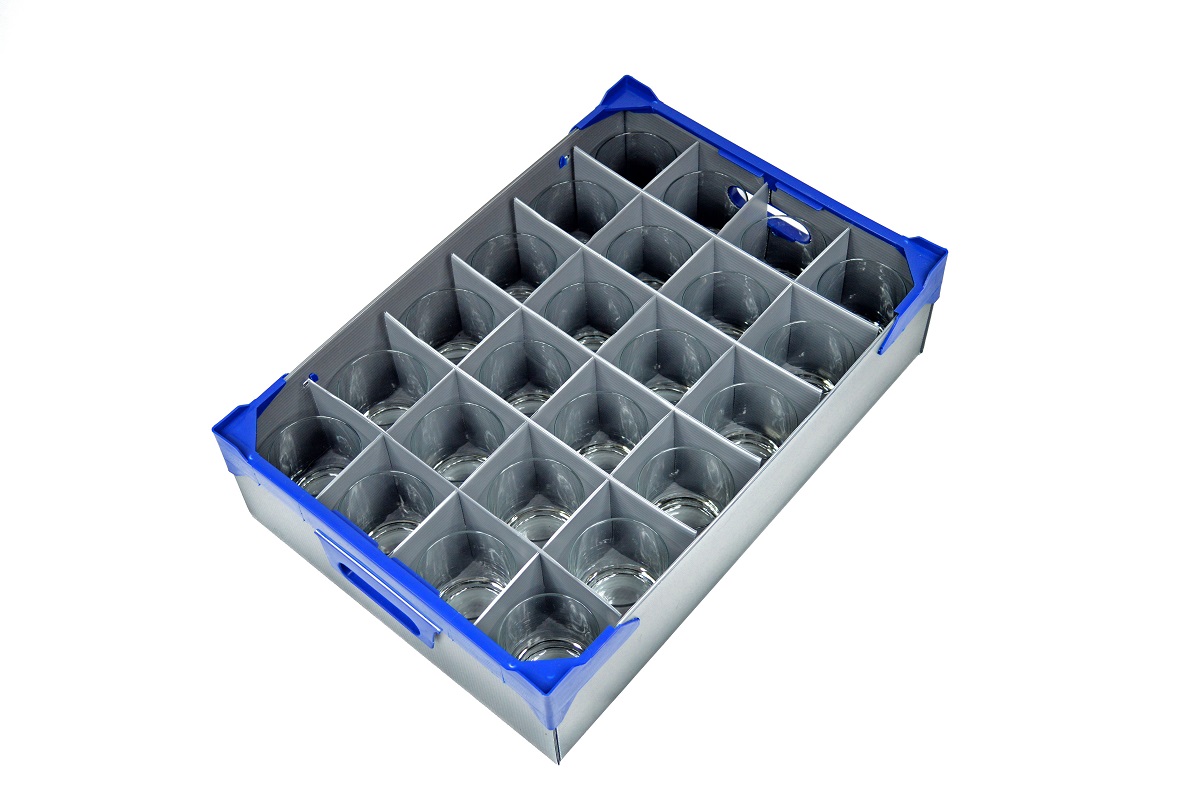 Our Range of Glassware Boxes
At Glassjacks, we're proud to offer a comprehensive range of storage solutions for homes and businesses. We ensure that all of our products feature toughened plastic and box dividers so that you can secure your glassware correctly. Not only that, but our boxes come in a range of heights to suit your needs.
Glassware Storage Boxes
Our range of glassware storage boxes provides superb storage and security, delivered to your home or business. They're incredibly easy to use, thanks to their soft lifting handles and plastic build. However, they feature box dividers that have incredible strength and keep your glassware stable.
Dishwasher Compartment Glass Racks
Brilliant for home and business use, we offer dishwasher compartment glass racks that keep your glassware safe when you wash it. Glasses can suddenly shatter when exposed to excessive heat or cold. Our racks reduce this risk of this and make even the most giant washes much safer for your glassware.
Euro Crate Glass Storage
If you need to transport lots of glass quickly, then our Euro Crate range has you covered. Ideal for HGV's and lorries, these boxes are bigger, more robust and completely stackable. Their internal box dividers can fit up to 49 glasses in each box. That way, you can transport large quantities of glass with peace of mind.
Folding Crate Glass Storage Boxes
Our folding crate glass storage boxes are light, but also a secure option for your glassware, thanks to their corrugated plastic. They make transporting glassware far less risky and a lot quicker. They're ideal for bars and pubs, where quickly washing and reusing glass is essential.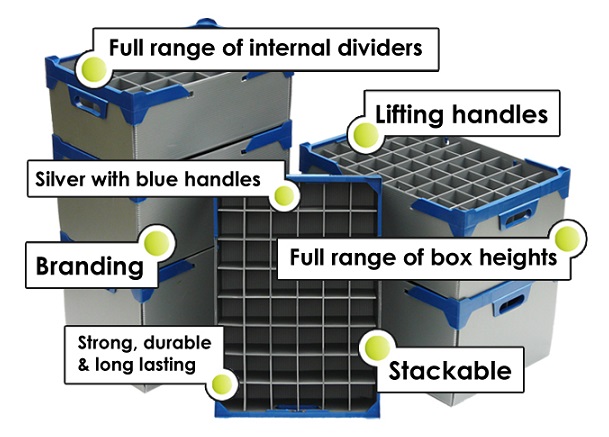 Glassware Boxes Delivered with Glassjacks
At Glassjacks, we ensure that your new glassware boxes are delivered quickly, and feature the best possible quality. We value our customers' trust, and we're driven to uphold our reputation. With customers that include top celebrity chefs like James Martin, professional caterers and more, you can trust our service.
Glassware Boxes Delivered Prices
Get incredible glassware boxes delivered to your home or business today with Glassjacks!
To find out how you can transform the way you store glass, contact us today at info@glassjacks.co.uk, and we'll get back to you quickly.
You can explore our extensive range, as well as even more catering options for your home or business, at Catering Products Direct.
Alternatively, book an appointment to visit our showroom in Southampton today! We'd love to show you just how big a difference our storage solutions can make.